Wilder Kaiser Family Winter
Sledding, ice skating and plenty of other fun!
In addition to skiing and winter activities off the slopes in the sparkling snow Wilder Kaiser region in particular for families plenty of other opportunities. Family fun guaranteed!
Ice skating rink Going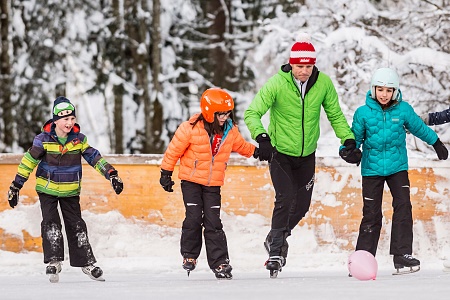 While the little ones practice ice skating with our ice-pinguins and the elder children play ice hockey, parents can play a game of curling or enjoy hot wine. Romantic evenings can be enjoyed every Thursday and Friday to 10pm!
Toboganning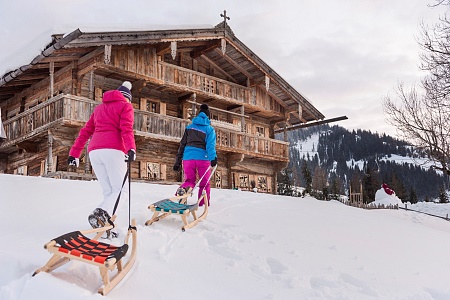 Natural and well groomed toboggan runs equipped with technical snow machines ensure fun for the whole family. The Wilder Kaiser region has long been known and loved as "tobogganing paradise". You decide whether you prefer the romantic toboggan run at the Tannbichl forest (15 minutes walking distance from your apartment at the Rifflerin) or the 4.5 km long toboggan run at Astberg.
Rifflerin´s Tipp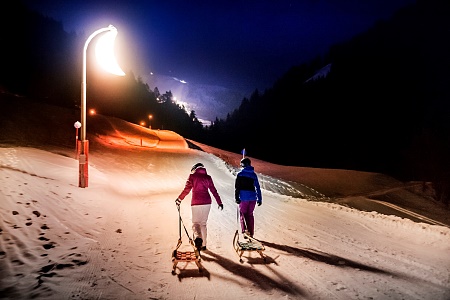 The Astbergbahn brings you every Wednesday to Saturday evening from 6:30 pm until 9 pm comfortably to the top of the mountain. The toboggan run is floodlit until midnight.